Full-Service Omaha Contractors
Millard Roofing stands out as the go-to choice for homeowners and businesses seeking a reliable and trustworthy contractor with extensive insurance experience. In addition to our exceptional roofing services, we also offer comprehensive solutions for windows & doors, exterior, and interior needs, catering to all aspects of your home or business. Our skilled team of professionals is dedicated to providing top-notch workmanship, timely project scheduling and completion, all while genuinely caring for each customer. We ensure every job is done right and strive to exceed customer expectations. With our commitment to quality, punctuality, and transparent communication, Millard Roofing sets the standard for a superior home restoration experience. Choose us as your all-in-one partner for all your residential and commercial needs, and enjoy the exceptional results we deliver for every client.
At Millard Roofing, we are more than just a business—we are a service leader in our community. We are committed to charitable works and upholding the highest standards of integrity, which shows our passion for serving with excellence. By sponsoring community events and offering discounts on our services to those in need, we prioritize the well-being of others over profit and have a lasting impact on numerous lives. We understand that the trust and loyalty gained through supporting the less fortunate is far more valuable than any financial gain. With such an unwavering commitment, we are poised to continue being a service leader for years to come.
We are passionate about our community and bring a refreshing approach to the industry. We pledge to deliver more than just exceptional services to our customers, aiming to make a difference with every roof we repair or replace. Every aspect of our work is built on integrity, providing ethically sound services using equally reliable materials. True to our commitment to service excellence, we take our social responsibility as a business leader seriously, participating in charitable works and fundraisers throughout the year that give back to deserving members of the local community. We are proud of the impact we've made so far and eagerly anticipate many more years of serving the community we love.
Millard Roofing & The Nebraska Supreme Court
In 2010, Millard Roofing made a trailblazing decision to fight for the little guy in Nebraska. Mr. Howard Hunter contacted Millard Roofing after his insurance company denied his roof claim. Undeterred, Millard Roofing took on the insurance company and won! Following a 7-year battle, the Nebraska Supreme Court ruled in Millard Roofing's favor, agreeing that Farm Bureau failed to honor the insurance policy by denying Mr. Hunter his rights.
At Millard Roofing, when we say "customer-oriented," we truly mean it. Often, property owners deal with continuous back and forth between themselves, contractors, and insurance adjusters. With our experience working on thousands of claims, we simplify the process by removing the middleman, providing a hassle and stress-free experience by working directly with the insurance company. And the best part? We don't charge anything extra to do this!
Insurance Claims Can Be Confusing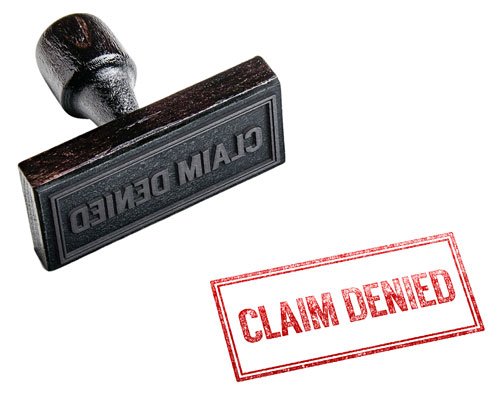 With the increasing implications of natural disasters and other damages, understanding the property insurance claims process is crucial for any responsible homeowner. After filing a claim, an insurance adjuster will be assigned to review it and assess the damages. If deemed valid, payment will commence as soon as possible; however, claim denial is always a potential outcome. In this case, speaking with a professional about your claim can help determine if denial was appropriate and explore other available options. Being well-versed in the property insurance claims process ensures that you are prepared in the event of damage or loss to your home.
Understanding the property insurance claims process can be intimidating, but it doesn't have to be. Insurance adjusters are responsible for determining the validity of your claim, and they may deny claims regularly. Therefore, it is important to have all the necessary documentation to present a solid case. Once your claim is approved, an insurance payout will cover part or all of your losses, depending on your policy's terms. Knowing the best practices for submitting an effective claim can help make the process smooth and ensure you receive the benefits you deserve from your insurance provider.
We Fight For You
Filing a property insurance claim requires knowledge of the various steps and processes for a successful outcome. For instance, if your insurance adjuster denies your claim, you must reach out to them to understand why and what evidence they require for reconsideration. A skilled insurance adjuster can help identify areas needing additional research or clarification for a successful claim outcome. Stay organized during this process by maintaining detailed records of communication with your adjuster and any necessary forms, documents, or additional requested information. Note that there are legal time limits for filing property claims with insurance companies, so stay up-to-date on those as well. With a thorough understanding of the insurance claim process, you can better ensure a successful outcome for your claim.
Working with insurance companies to receive fair compensation on a property insurance claim can be challenging. Insurance adjusters often deny claims that should be accepted, leaving policyholders out of pocket and feeling powerless. If you have experienced an insurance adjuster denial, it's important to know there is something you can do about it. Don't wait to fight back when insurance adjusters don't play fair! In Nebraska, an experienced contractor like Millard Roofing can work directly with your insurer to ensure all damage is discovered and that you receive the proper payments you are entitled to and deserve.